Sometimes there is a need to get one or more pictures from FLAC, MP4 or MP3 files. The reasons can be different, such as resizing or modifying the picture for inserting it into other similar audio files.
Artwork window
Tag Editor allows extracting the image in different ways, for example, from the Artwork window, invoked from and attached to the Artwork cells. The Artwork window has the 'Export' button for this purpose.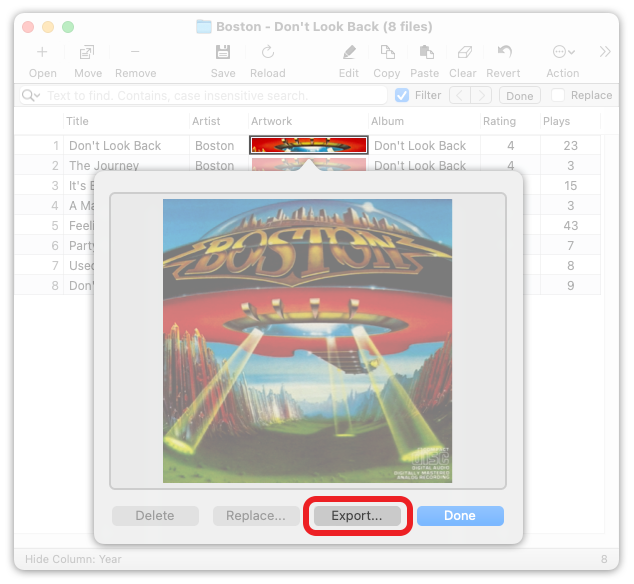 Exporting Artwork via Artwork Window.
Right-click Menu
The other way is to use the right-click or context menus for the Artwork cells.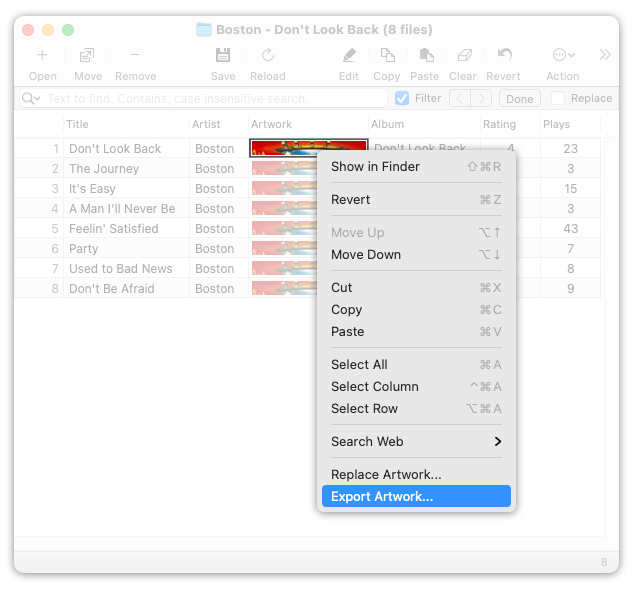 Exporting Artwork via Context Menu of Artwork Cells.
Done!
After the exporting, Tag Editor will show the message and propose to show the exported Artwork in Finder. Press Show in Finder button to access the Artwork.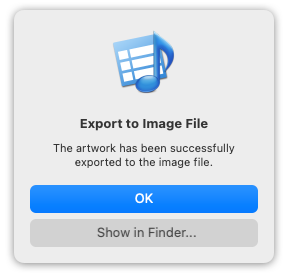 Show exported Artwork in Finder
Read More: Artwork Management >>
Read More: How to resize artworks in MP3 files? >>
Read More: How to change the format of artwork to JPEG or PNG? >>
Read More: Supported Audio Tags - Artwork Properties >>
Read More: Getting started >>