Amvidia Tag Editor allows making blocks of audio tags or filenames 'UPPERCASED' or 'lowercased.' You can also quickly format text with a Sentence Case, with the 'First letter of the first word capitalized,' or as Title Case, with the 'First Letter of Each Word Capitalized.'
To unify the case, please perform the following steps:
Select audio metadata and filenames for which you want to change the case. Read more on using keyboard shortcuts for selection >>
In the application menu, click Edit > Change case.
Choose an option from the pop-up menu, including Title Case, Capitalize Every Word, Sentence case, lowercase, and UPPERCASE.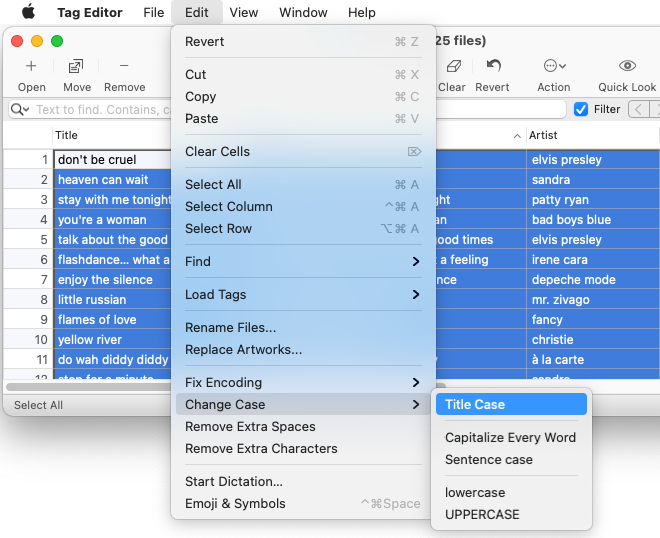 The 'Change Case' menu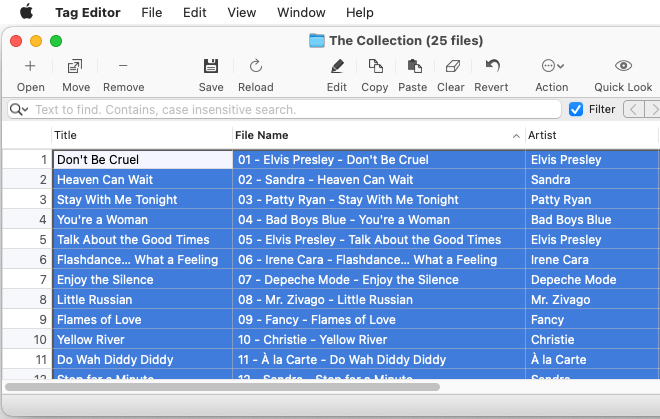 Changing case to the 'Title Case'
NOTE:
To undo the case change, press ⌘+Z.