Amvidia Tag Editor allows making blocks of audio tags or filenames 'UPPERCASED' or 'lowercased.' You can also quickly format text like a sentence, with the 'First letter of the first word capitalized,' or as title, with the 'First Letter Of Each Word Capitalized.'
To unify the case, please perform the following steps:
1. Select metadata and filenames for which you want to change the case. Read more on using keyboard shortcuts for selection >>
2. In the application menu, click Edit > Change case.
   Choose an option from the pop-up menu, which includes Capitalize Every Word, Sentence case, lowercase, and UPPERCASE.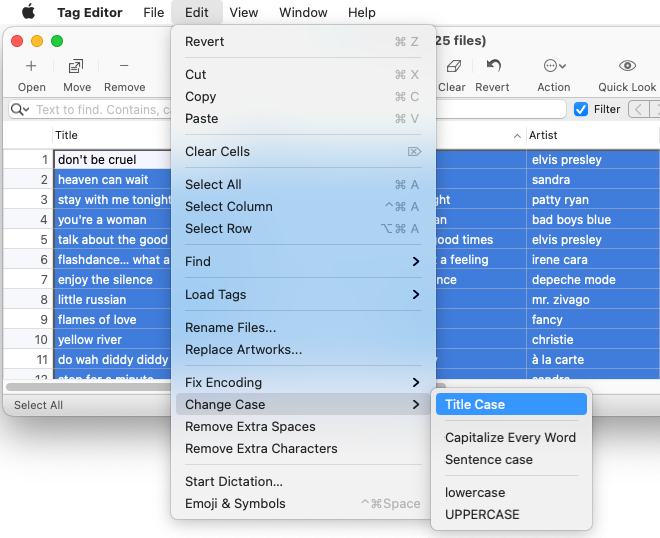 Text capitalization menu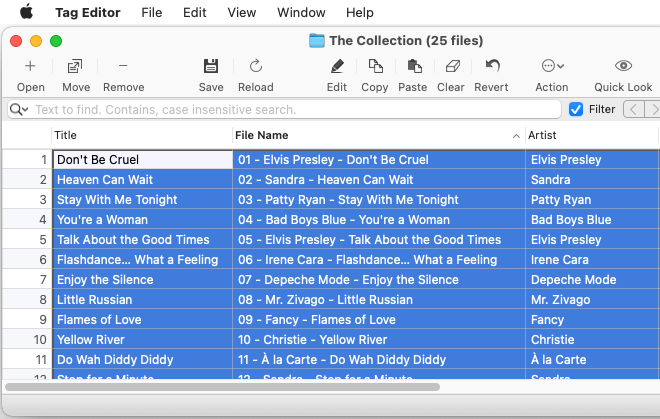 Tags' and filenames' case is changed with 'Capitalize Every Word'
NOTE:
To undo the case change, press Cmd + Z.